Аллiie ™

Голям фен




От

: Pizza's land :D


Рожден ден

: 08.02.1998


Години

: 20


Мнения

: 2684


Дата на рег.

: 18.06.2010

~~АНИМЕ ЛИСТ~~
Любими анимета: NANA. Vampire Knight. BRS...
on Нед Сеп 25, 2011 6:32 pm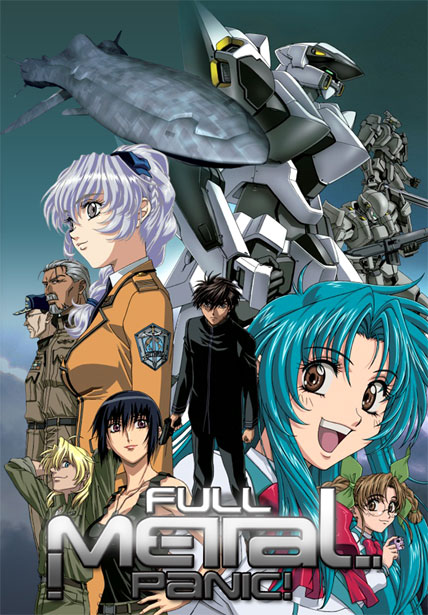 История: Shōji Gatō

Режисьор: Koichi Chigira

Студио: GONZO
Digimation

Жанр: Action, Mecha, Romantic comedy, ecchi

Година: 2002

Резюме:
The series follows Sousuke Sagara, a member of a covert anti-terrorist private military organization known as Mithril, tasked with protecting Kaname Chidori, a spirited Japanese high school girl. He moves to Japan to study at Chidori's school, Jindai High School, with assistance from his comrades Kurz Weber and Melissa Mao. Having never experienced social interactions, Sousuke is found as a military maniac by his schoolmates as he interprets everyday situations from a combat perspective. He comes to relate with Chidori who realizes that Sousuke is protecting her, but he does not reveal the reasons due to orders as well as the fact he does not know why Chidori is being targeted by different organizations.

________________________________
I don't wanna die so you're gonna have to
Blood is getting hotter, body's getting colder
I told you once I'm the only one who holds her...

Permissions in this forum:
Не Можете
да отговаряте на темите